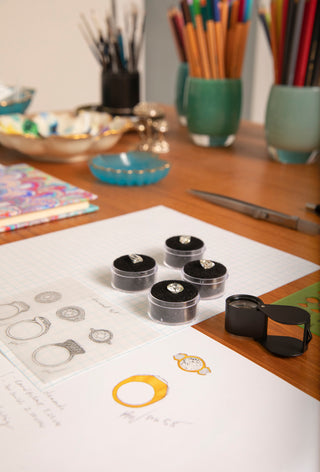 Custom Jewelry
The custom process is special to the Brent Neale team.
We love working and collaborating closely with clients to create bespoke, heirloom, and one-of-a-kind pieces.

We can also repurpose existing stones into new settings and arrangements that match the Brent Neale aesthetic, transforming them into designs that are exciting and new.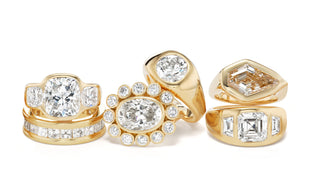 How do I get started on ordering a custom piece?
First, we'd like to gain a sense of your preferences. Are there pieces we've designed in the past that you've loved? Which settings, stone colors, types, and cuts do you prefer? The more detailed your vision board, the better!
Once we have a clear design
direction, the Brent Neale team will provide you with price ranges. From there, we begin sourcing stones that will fit your specifications.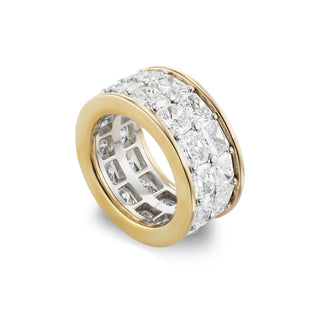 What happens once the stones are selected?
If this is a true custom piece (a design we don't already have a model of), Brent will hand-sketch the design for your approval.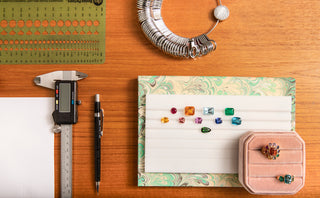 Can I visit the Brent Neale office in person? Do you also work virtually?
Of course you can! If you are local to NYC, we would set up an appointment to discuss designs and show you the stones in our Manhattan office. If you are out of state, we would send you images and videos that best represent the stones and sketch.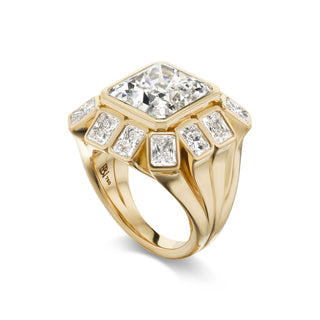 What happens if I have an existing piece and I would like to have the stone reset?
We love working with clients to reset existing stones. It's an exciting way to breathe new life into old pieces through fresh, updated designs. 
To begin, send us clear images of the existing piece along with any information that you have (certificates for stones and appraisals). As with our custom process, we will work with you to gain a sense of your preferences (settings, stone types, colors, and cut), then provide you with starting price ranges. The more detailed your vision board, the better! 
We are also happy to source additional stones for your custom piece (i.e., side stones for a ring). In that case, we would either show you color samples or the actual stones for your approval.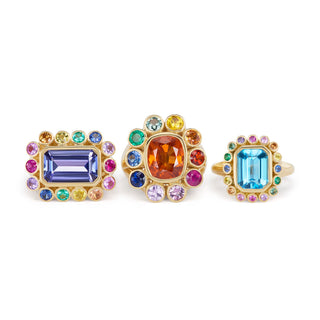 Are there restrictions to which pieces can be reset?
At Brent Neale, we only work with natural, precious and semi-precious gemstones. If you are unsure of your gemstone and do not have paperwork we will work with you to obtain this!
We do not reset signed pieces, and we only work with stones already in your possession. If you are sourcing your own stones, please reach out for a consultation once the stones have been purchased.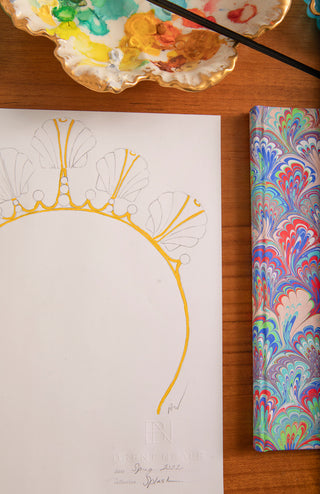 How long does production take?
Our production time is generally 12-16 weeks depending on the
intricacy of the piece.
Every stone is sourced in NYC, and/or cut by hand by a select few talented stone cutters on 47th Street. Each custom order requires Brent to sketch the piece herself before a wax model is made to your specifications.
Occasionally, pieces do not pass a watchful QC process. In that case, we would remake it entirely.
Interested in a Custom Project?
Share your ideas below to get started on your dream piece.