Who We Are
New York City-based designer Brent Neale Winston's love of jewelry began while attending gem shows with her mother near her native Baltimore.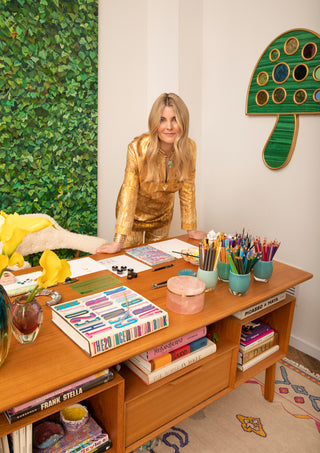 Meet Brent
After graduating from Johns Hopkins University, where she made jewelry as a pastime, and with the encouragement of Penny Proddow, InStyle editor and Art Historian, Brent received an Associate's degree in jewelry design from the Fashion Institute of Technology. There, under the watchful eye of esteemed professors, such as the late Maurice Galli of Harry Winston, she honed her design and rendering skills.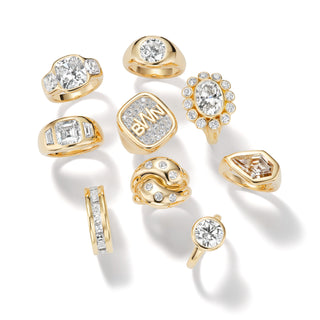 The Journey to Namesake
Winston established her namesake jewelry line in 2017 after eight years as the jewelry director at Kara Ross overseeing design and product development. Winston harnessed her love of bold color, fairytales, art and 60's & 70's counterculture into one-of-a-kind designs that capture the magic, surprise, and pleasure of wearing fine jewelry.
Each collection playfully evokes the unexpected tensions and imaginative contrasts Brent favors; a rainbow is deconstructed, a lapis doorway is edged in gold, a cannabis leaf is hidden amongst a vase of flowers, and mushrooms and snails, which speak to her love for magic and moving at ones own pace. While priding herself in using the finest materials and working with the top craftsman in Manhattan's storied 47th Street Diamond District, the handmade pieces are designed to be treasured daily. The choice to keep production in New York City remains an homage to the craftsmen who taught her.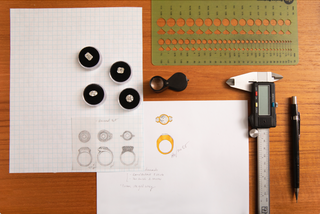 Our Ethos
As a small jewelry house that specializes in one-of-a-kind and limited number pieces, we're big on small details. We oversee every step of the design process–from sketching each piece by hand, to approving wax models and working directly with gem suppliers, cutters, and bench jewelers on 47th Street so that each vision comes to vibrant life. We would never approve a piece that we wouldn't proudly wear ourselves.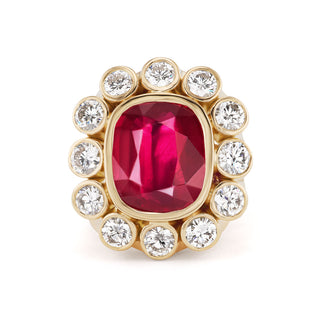 Our jewelry is produced in New York City, and we rely on ethically-sourced materials to the best of our ability, using exclusively natural diamonds sourced from suppliers who are participants in the Kimberly Process, ensuring the stones are conflict-free and in compliance with United Nations General Assembly (UNGA) Resolution 55/56. Our gold comes from United Precious Metals, which uses "re-defined" (recycled) metals sourced from their in-house process of refining precious metal-bearing materials, sidestepping the mining industry. By minimizing our footprint and supporting ethical suppliers, we play a small but important part in making jewelry that is beautiful, lasting, and environmentally responsible.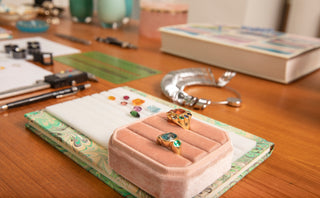 Giving back to the larger community is central to the brand's mission. Since 2020, the company has donated to various organizations, including Everytown Gun Reform, No Kid Hungry, the World Wildlife Fund, Memorial Sloan Kettering, and the Women's Prison Association. Brent helped co-found the Art Smith Memorial Scholarship Fund, which gathered 49 other designers to fund a scholarship endowment at FIT for students of color to attend the school's Jewelry Design program. Our brand has donated approximately $400K to charities and continues to believe in the importance of paying it forward.